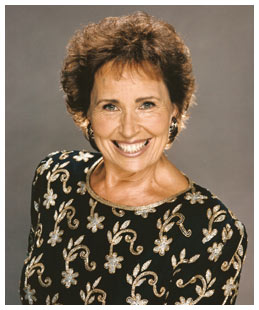 An accomplished opera singer, pianist, teacher and actress. Deemed as a child prodigy, Jill gave her first piano concert at age six and was a piano soloist with the Chicago Children's Symphony at age nine. Her education includes:  Chicago Conservatory of Music, American Conservatory of Music, Lawrence University, USC and Julliard School of Music. Through her private studio and through both public and private education systems, she has taught and mentored thousands of students at the Kindergarten, Elementary, Junior High, High School, Junior College and University levels.
Among Jill's many stage and film roles, a few of her favorites are:  Magda, Madame Butterfly, Tosca, Maria, The Mother Abbess, Josephine, Mimi and Fiordiligi.  Through her private studio and classes, she prepares students of all ages in a variety of art disciplines such as Broadway, opera, jazz, piano, commercial, television, film and pageant competition.
Jill's students come to her from many different parts of the country:  New York, Florida, Arizona, Wisconsin, Indiana, Georgia, Washington, etc.  Some of her students are and have gone on to become some the best in their respective fields such as: Jordan Goodsell (Theatre & Television) Stephanie J. Block (Broadway), John Stamos (Television/Movie), Miranda Cosgrove (Television/Movie), Laurie Wells (Broadway), Rod Carew (Hall of Fame Baseball Player), Debra Voight (Opera Singer), and Commander Chuck Street from KIIS FM (Radio Personality). (But to Jill, all of her students are famous.)
Jill is an invited inspirational and educational lecturer for colleges, universities, private groups and national organizations where her topics cover: goal setting, overcoming fear, teaching people to go beyond their barriers and the keys to create a successful life.
She has musically directed at theaters in Orange County and Chicago and for major public events such as being director for the re-opening ceremony for Pershing Square in Los Angeles.  Jill has also been nominated Outstanding Teacher of the Year for teaching music in the public school system in Orange County and was featured on ABC's Person of the Week.  She is a recipient of the L.I.F.E. Achievement Award and received the Governor's Distinguished Service Award for Integrated Resources for the Regional Centers of California for her work with the developmentally disabled.  She is mentioned in Who's Who Registry of World Wide Global Business Leaders. Jill has been honored by the Yorba Linda City Council with a Commendation Proclamation for her Outstanding Contributions to the Community.
Jill most recent personal accomplishment was debuting her one woman show, Tragedy, Triumph and Tchaikovsky:  A One-Woman's Journey Through Life, which played at the Orange County Performing Arts Center (now known as Segerstrom Center for the Arts).
Jill has two children, a son Ruben and her late daughter Jillie who was very specially-abled.  Because of this, Jill is very committed in the field of developmentally disabled advancement. Her son is married to a wonderful Karen, Jill's daughter-in-love.  Jill now has 5 grandchildren – Jordan, Abbey, Thomas, Isabella and Ben.